Thursday, Oct 17 19 12:45



12 Gurus available
0 Gurus online
Home
» News: Not 20 Yet? Get FREE Upgrade Now!
News: Not 20 Yet? Get FREE Upgrade Now!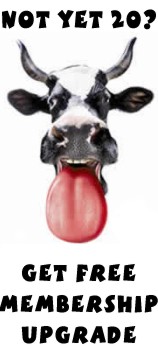 If you are below 20 years of age, we are giving away a FREE membership upgrade until you reach your 20th birthday. A membership upgrade allows you to use ALL features on SHOE without any restrictions!
Your advantages
» Who has visited my Profile?
» Upload up to 50 photos to your SHOE photo album
» Extended Search Options such as Flirt Status, Age, Zodiac Sign...
» Add as many photos as you like on your blog & guestbook posts
» Unlimited Instant Messenger Messages
» and more...
YES YES give it to me!!!
All you have to do is to get verified. Sounds complicated? Nahhh... Nothing easier than that. Just click on this link:
SHOE User Verification
, print the form and send it - along with a scanned copy of your ID, passport, drivers licence - back to us at the address mentioned on the form.
Of course you'll get a fabulous "User Verified" Icon on your nickpage
Spread the word! Let your friends know about it and share this
Link
with them.
Conditions:
» Offer only valid until your 20th birthday and only in connection with a SHOE User Verification
» Very important: No hidden costs or conditions. What you see - is what you get!
» On your 20th birthday the free membership will automatically be deactivated. You can then decide yourself, whether you wish to continue your membership upgrade or not.
SHOE User Verification:
»
Print Form
»
SHOE Verification System
Sounds great? We think so ;-)
Let us know if you have any questions, we'd be happy to help!