Wednesday, Nov 20 19 07:30



12 Gurus available
0 Gurus online
BUBBLES! Update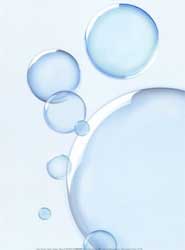 Great News! As of today, you can comment on those cool BUBBLES! In addition to this, we have made a couple more changes - so check this out:
BUBBLES! Comments
In the
BUBBLES! Overview
all BUBBLES! can now be commented on. Just click on "Comments" and add whatever you have to say in the textfield that will appear.
BUBBLES! Overview
Also new: You can now update your BUBBLES! several times a day and it will no longer overwrite your old BUBBLES! in the
BUBBLES! Overview
.
BUBBLES! Tab
And last but not least: You will now find a new Tab on your Profile page called "BUBBLES!". There you will find a listing of all your own conversations (BUBBLES / Comments).
We hope you will enjoy the BUBBLE! Update. Happy BUBBLING!
BUBBLES! Overview