Wednesday, Oct 16 19 09:11



12 Gurus available
0 Gurus online
Home
» Reminder: Not Yet 20 ? Get FREE Membership Upgrade Now!
Reminder: Not Yet 20 ? Get FREE Membership Upgrade Now!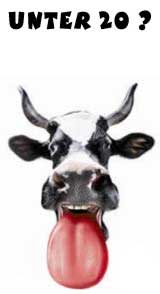 College, Parties all night long and yes... not ever having any money ;-) Sounds familiar? We want to help! If you are below 20 years of age, we are giving away a FREE membership upgrade until you reach your 20th birthday.
Your advantages
» Upload MORE than 100 Photos
» Send Unlimited Amounts of Messages
» Include Unlimited Amounts of Photos in your guestbooks and Blogs
» Send Personal Ads and Classified Ads for FREE over the Mailinglist
» See, who has visited your Profile
» Extended Search Options
» and more....
YES YES give it to me!!!
All you have to do is to get verified. Sounds complicated? Nahhh... Nothing easier than that. Just click on this link:
SHOE User Verification
, print the form and send it - along with a scanned copy of your ID, passport, drivers licence - back to us at the address mentioned on the form.
Of course you'll get a fabulous "User Verified" Icon on your nickpage :-)
Spread the word! Let your friends know about it and share this following
Link
with them.
Conditions:
» Offer only valid until your 20th birthday and only in connection with a SHOE User Verification
» Very important: No hidden costs or conditions. What you see - is what you get! FREE, FREE, FREE
» On your 20th birthday the free membership will automatically be deactivated. You can then decide yourself, whether you wish to continue your membership upgrade or not.
Important Links
Print Form
Read more about the User Verification System