Wednesday, Oct 16 19 10:45



12 Gurus available
0 Gurus online
Home
» SHOE Survey 2011: Results of the SHOE Questions Part 1 and 2 now online
SHOE Survey 2011: Results of the SHOE Questions Part 1 and 2 now online
Update: 12th October: --- The Results: SHOE Questions Part 1 and 2 are now Online --- SHOElalalaaaa and a big huge THANK YOU to everyone who has participated and given so much of their time in order to fill out the SHOE Survey 2011. We are overwhelmed by the massive response, the amazing feedback and the constructive criticism. The Survey has also showed a couple of hitches. We would like to therefore apologize to all our unemployed members (missing category) and transgenders (transgender were not able to select their sexuality)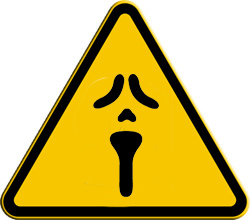 Update: 12th October 2011:
Results: SHOE Questions Part 2  Now Online
Update: 4th October 2011:
Results: SHOE Questions Part 1 Now Online
Update: 29th September 2011:
Results: Who are the SHOE Members? Now Online
We have gained great insight. SHOE wants and must return back to the roots. SHOE is a Community, a safe place where women not only meet new friends and have lots of fun, but also a safe place, where we are there for each other, where we help each other, where to empower each other and build a unit... a real community, right? ;-)
At the time when when Facebook and all the other Social Networking Sites started popping up everywhere, SHOE was already a well established Online Community for Lesbians for over 7 years. However, we have let ourselves led astray by the new way of self portrayal (Look-at-me-me-me) on the internet. We thought, we had to keep up and provide the same me-me-me features and therefore lost some of our basic SHOE concept on the way. This, as we can see now from this survey, was a mistake.
SHOE today is an award winning global Lesbian Site with really amazing women, huge range of features and lots of fun. The original SHOE thought however, that the human being as a whole should be at the forefront, that real meetings between members should be encouraged and that we all help each other out in every way, should become our priority again.
Most of you would like to see the "Community Concept" back, that made SHOE so popular and big. And so many of you, want to help us on this journey by doing something within this SHOE Community.
We hear you!
We can already not sleep properly anymore at nights, as we are so excited at the future prospects and the many ideas that are whizzing around in our heads *lol*
Here is a small excerpt of the results of this SHOE Survey 2011:
All in all 652 SHOEs have participated. They have come from mainly USA, England, Canada, Germany, Switzerland but also India, Malaysia, New Zealand, Australia, Israel, Chile, Brazil and many other countries.
What is important to the SHOE Community:
Help others, help SHOE, promote the Community thought
Most important features: Profiles, Chat, News, Classifieds/Mailinglist, Photos and Forum
SHOE Meetings in the real world
What the SHOE Community would like to see in the future:
More help and certainly more initial aid for newbies
Better/New Chat with Private Chats and Instant Messenger
Extended Options on your profiles
Mobile Internet Version
Better Blacklist
SHOE Meetings in your region
SHOE to become less cluttered and easier to navigate
Everything shall remain as it is ;-)
Things we have already put into action:
Mobile Internet Version is in progress
Newbie Aid is in progress
The submission of Personal Ads over the mailinglist "Lesbian Dating" is now free of charge
The News Section will be available for the submission of articles by members
Dead profiles, old classifieds, old Forum threads have already been deleted big style
Funny Stuff:
Many of you want SHOE to be more like Facebook
Many of you want SHOE to be less like Facebook

Many of you want SHOE to invest more money into advertising to gain more members
Many of you want SHOE to be totally free of charge
Go figure ;-)


Conclusion
As you can see yourself, however much we try, we will never be able to make it right for everyone. Personally it is very important to us, that we are going "Back to the Roots". Back to what made SHOE so unique and popular in the first place. A fabulous Lesbian Community where women can have fun, chat, meet new friends. But also we want to emphasize on the "Community Concept" a lot more. Let us be here for each other, let us help each other, let us empower each other. No matter why, when, what. For Coming Out, Daily Grinds, Business, Healthwise... let us be here for each other.
All Results of the SHOE 2011 Survey
Within the next couple of weeks, we will publish all results step by step. It's really very interesting and we would like to thank you one more time for having taken the time - some of you up to 2 hours!! We really appreciate your honesty and feedback.
Thank You Very Much

Since we have conducted this survey anonymously, we cannot thank those individuals who have participated personally. This is why, we give away 1 week free SHOElaces (Membership Upgrade) for all *hugs*
Would you like to help out?
Would you like to help out? Write articles for the news, accompany newbies and make them feel welcome, start up a SHOE Group in your area, other stuff?? Contact us today. We are open to (almost) all suggestions *gg*
Of course you can already start by inviting all your lesbian friends to SHOE. It's easy and so much fun.
PS. If you have already mentioned during the survey, that you would like to help out and if you haven't forgotten to mention your username, we will be contacting you shortly. Thank You :-)
Best wishes,
Your SHOE-Team
:: NEKA inside ::
Sound off in the comments concerning the results of this SHOE Survey
SHOE Forum: SHOE Survey 2011