Thursday, Oct 24 19 05:12



12 Gurus available
0 Gurus online
Home
» Brandnew SHOE Lesbian Online Shop: WARNING GIRL POWER
Brandnew SHOE Lesbian Online Shop: WARNING GIRL POWER
Great News! Now you no longer have to wait until your favourite T-Shirt, Bags, Jackets or Underwear is available with our cult WARNING - GIRL POWER Logo. You can now get it all - its just a mouse click away!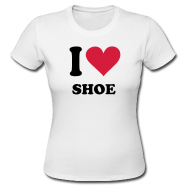 Now you have a choice of a wide selection of T-Shirts (short- and long sleeved), Polo Shirts, Jackets, Hotpants .... and yes even G-Strings. Of course also availabe with our WARNING - GIRL POWER Logo are the very trendy I-Pad Sleeves, Laptop / Notebook Sleeves Bags, Retro Bags and Messenger Bags.
Anything goes GIRL POWER Style: Check out our cute Cuddly Toy, Mugs, Umbrellas, Baseball Caps and more.
Whether it´s for you, your best friends birthday or your girlfriends christmas present.
Our new WARNING - GIRL POWERShop is well worth a visit! As always, all proceeds will be used to finance SHOE.
Just a note:
Of course we still have our main SHOE Shop at www.shop4lesbians.com. We have received plenty of new and exciting stuff there. Check it out!