Wednesday, Nov 20 19 08:22



12 Gurus available
0 Gurus online
Home
» New Feature: SHOE Gurus help SHOE Newbies
New Feature: SHOE Gurus help SHOE Newbies
We are extremely excited to announce another improvement for our new members. Check out our brand new SHOE Gurus! The Gurus is a service by the community for the community. Which means, that so called Gurus will lend our Newbies a helping hand and make them feel welcome in the SHOE Community.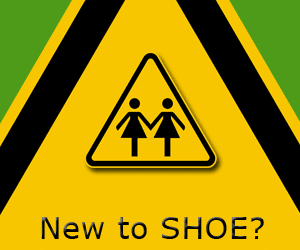 We all know what it's like to be the newbie, not knowing anyone and not really finding your way around. We would like to lend our newbies a helping hand and be at their side whenever they have a question.
Our SHOE Gurus are SHOE members who generously offer their time to engage in this new SHOE Service. We have therefore added a special "THANK YOU" button, where the newbies can thank their personal helper. Please make use of it ;-)

We are one Community! We are here for each other! Of course, anyone can use the SHOE Guru Service. It's available to all SHOE Members who have any questions.
You can now ask a question to our SHOE Gurus:
Link: SHOE Gurus
We would like to take the opportunity to thank our already existing Gurus for lending a helping hand. If you are often online on SHOE and would like to be a guru too, you can apply now.